I've recently given a presentation sitting on a couch on stage, about 5m away from my laptop. I needed a third display to show Keynote's presenter notes at a different location without using any cables. My iPad turned out to be a perfect fit. (Description for Mac OS X Mountain Lion.)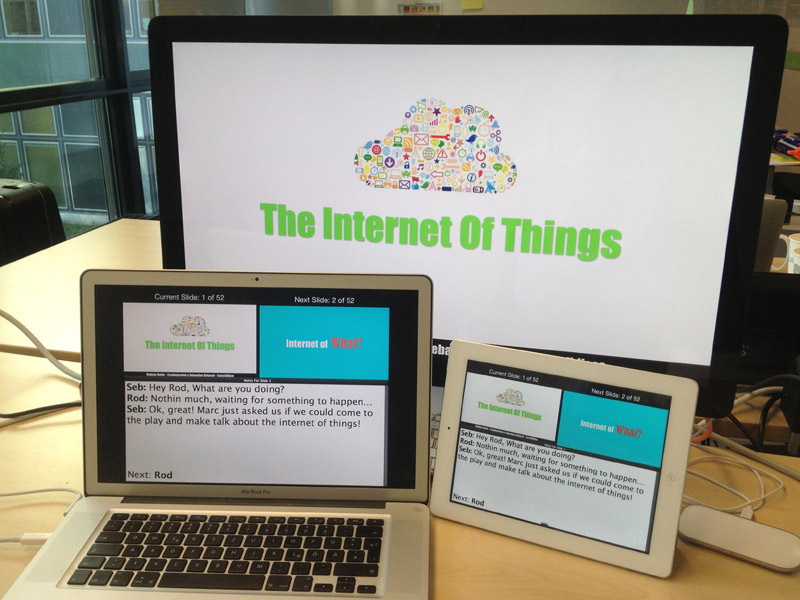 Keynote showing presentation notes on 2 displays
Using The iPad As An External Display
I already had iScreen installed. This 5$ app and the accompanying system preference plugin for the mac make the iPad show up as an external display in your Display System Preferences.
The connection works via WiFi. To be on the safe side, I created a computer to computer network (ad-hoc network) using WiFi MenuIcon > Create Network and made my iPad join that WiFi network. If you use a public network, you may get slow connection warnings in iScreen.
Mirroring Multiple External Displays
The Display System Preference has a checkbox to Mirror Displays. This option works well for 2 displays, but yields strange results for more devices. Also you don't want to mirror all of them, but rather mirror only two and have the third display extend the desktop. Once you've successfully connected the iPad with iScreen, your Display System Preferences look like this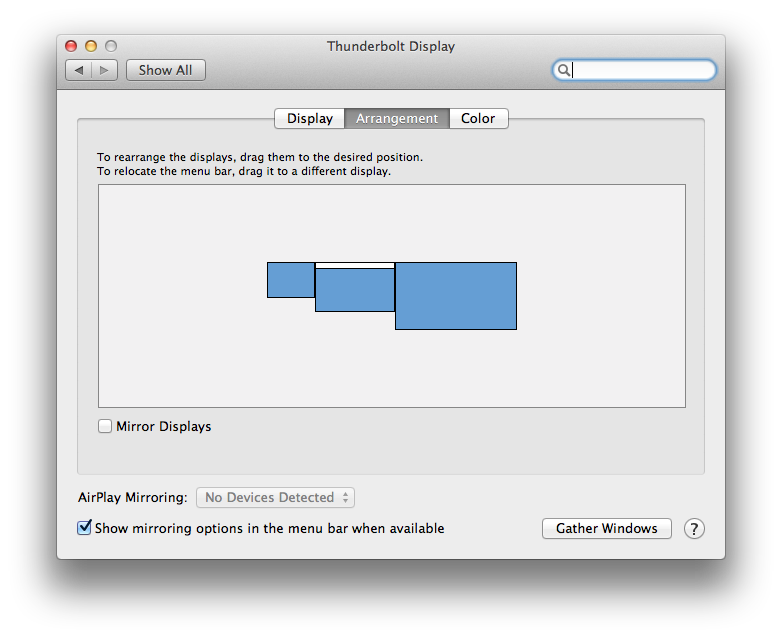 Display System Preferences with three monitors
Make sure the projector is the primary display by dragging the white rectangle to the appropriate monitor. Hold the alt key while dragging the iPad display onto your laptop display.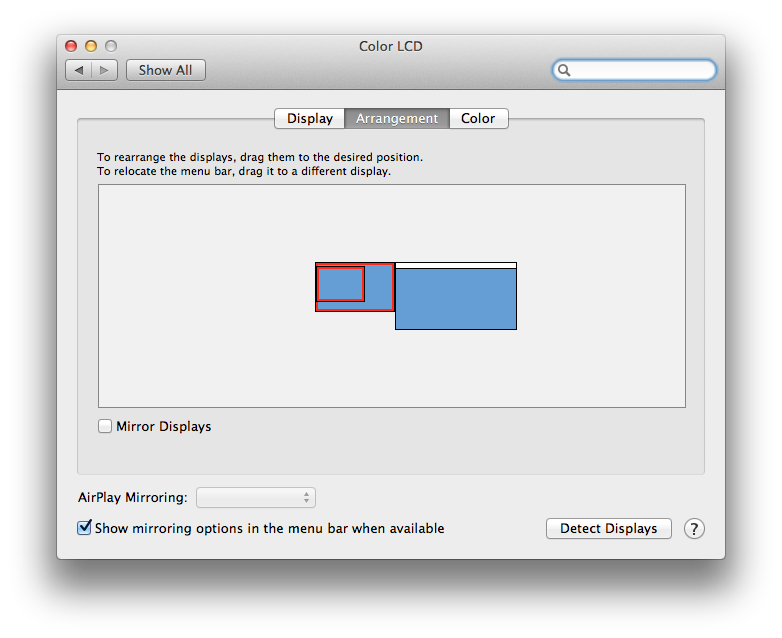 Display System Preferences while synchronizing 2 of 3 monitors
You've just managed to synchronize 2 out of three displays. Virtually you now have two screens, where one is shown on one display and the other is shown own two displays.
Keynote Presenter Display
For some reason this trick only works when the presentation is displayed on the main monitor and the presenter information is shown on the alternate display. We already made that happen by dragging the white rectangle to the projector in the Display System Preferences. In Keynote you now need to enable the "use alternate display to view presenter information" checkbox: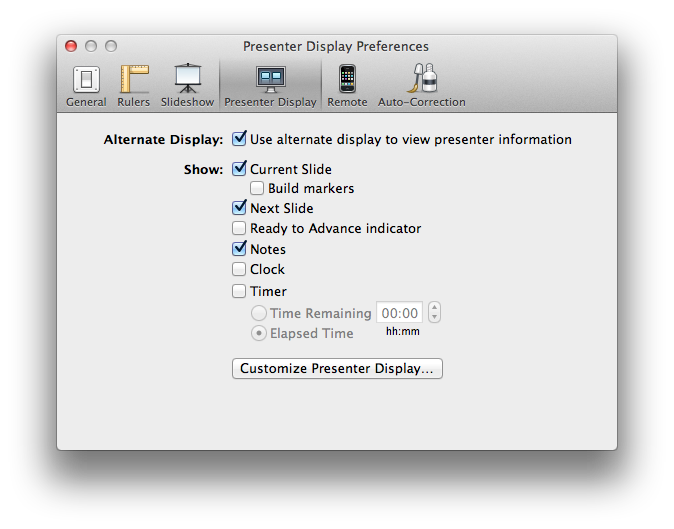 Keynote presenter settings
And that's it. Once you play the presentation you should see the slides on your external display (projector) and the presenter notes on your laptop and the iPad. Since it runs on WiFi, you can take the iPad to anywhere you want.
TL;DR
use alt key while dropping one monitor onto the other in Display System Preferences to synchronize them
make sure Keynote is showing the presentation on the primary monitor and the synchronized displays run as secondary monitors
The author does not allow comments to this entry